Maintenance & Emergency Support
Property Management Services
Maintenance & Emergency Support
In-House Maintenance
Premier Property Solutions has an in-house full service maintenance staff available for work on your property! Whether it's a bathroom remodel or an exterior project, our crew has the skills to finish the job with efficiency and professionalism. We maintain licensed plumbers, electricians, and masons that complete work only up to our highest standard. For more information on our crew and examples of the exemplary work we complete, please check out our Maintenance Project Photos Page.
Emergency Support
Emergency matters are addressed with an immediate response. An on call property manager/company representative is available 24 hours a day, 7 days a week.
Contractor Management
Premier also utilizes independent contractors who are not affiliated with the principals of Premier Property Solutions. Bills are provided directly by the vendor for the services; there are no hidden or secret profits, or conflicts of interest. Vendors that we recommend provide competitive pricing, reliable service and quality work not only for the association but also for the owners. Safety, health and access control issues are handled with an immediate response.
Praise for Premier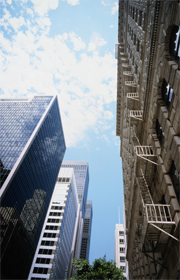 Certifications and Affiliations
Premier Property Solutions' experienced staff maintain professional affiliations and designations including:
Community Associations Institute (CAI) / Community Associations Institute - New England Chapter
Association Manager Specialist (AMS)
The Greater Boston Real Estate Board
Back Bay Neighborhood Association
Greater Boston Chamber of Commerce